Book in Paris
GENERAL INFORMATION: All team members are requested to arrive exactly at the hour of the reservation. This is important as you will need briefing before the game starts and we don't want you to miss any valuable game time.
ADDRESS: 50, rue de Monceau – Paris 75008
Scenario: Mystery of the Manor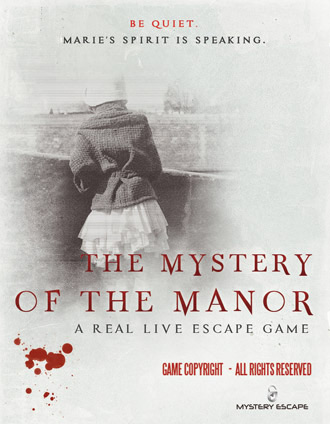 Prices *
All prices include VAT
Team of 5 – 26€ / player
Team of 4 – 28€ / player
Team of 3 – 32€ / player
4 identical rooms – upto 20 people playing the same scanario at the same time!
* Price for Businesses, please contact-us